SOTA from Firle Beacon, Lewes
29 December 2015 |
Comments
Something that's become almost traditional is a small post-Christmas activation of a "local-ish" SOTA summit to my parents. Unfortunately Kent has almost as few qualifying summits as Cambridge, but they're at least a little closer.
This year, Mum (M6VFC) Dad (G3VFC) and I activated Firle Beacon, G/SE-010. It's only a single point summit, as are all the hills in SE England, but a pleasant walk from the nearby car park nontheless.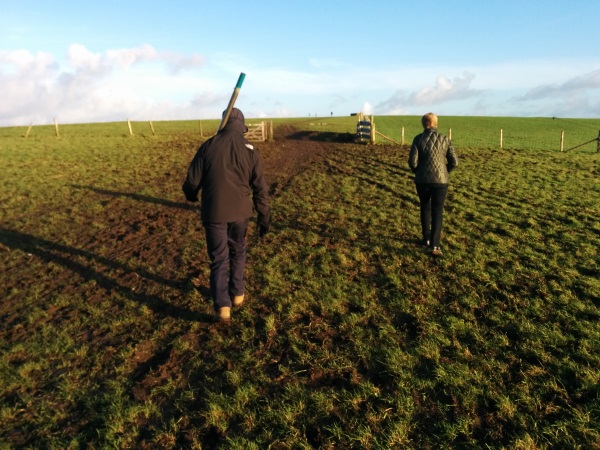 It was a fairly windy day, but thankfully the rain we'd driven through on the way down held off. Although mild for December, the wind chill was significant on the ridge, particularly when coupled with a forgotten right glove!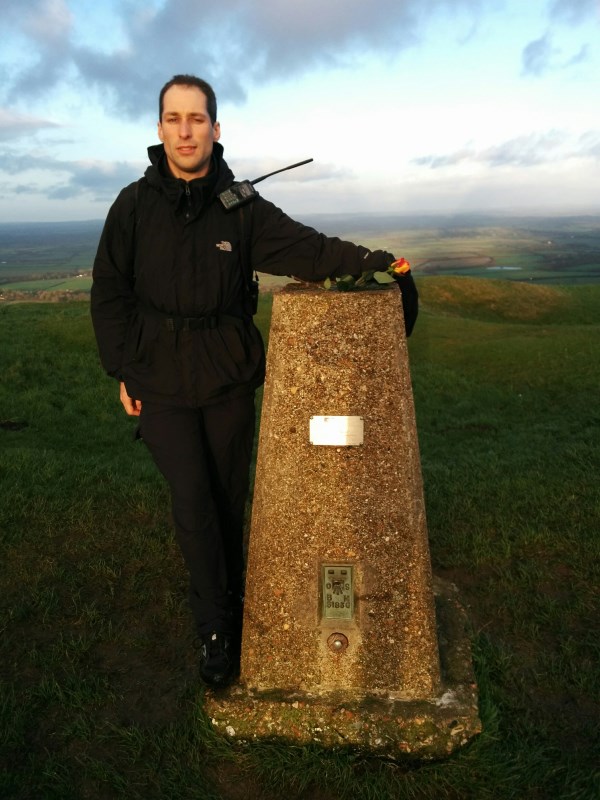 Using the Elecraft KX3 at 3W on 40m CW and an inverted V antenna bungee tied to a handy fence quickly resulted in 15 QSOs in the log: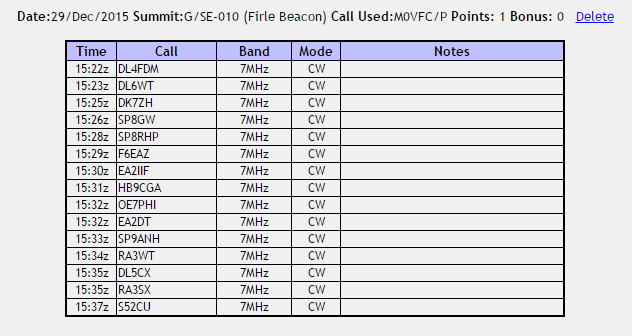 Thanks to all those who called - and who put up with my worse-than-usual morse code. As well as the missing right glove, I'd also managed to forget a pencil, so logging was by dictation into my phone!
comments powered by
---